Guidance for the big picture
and finer details
Our Approach:
The All-In-One Portfolio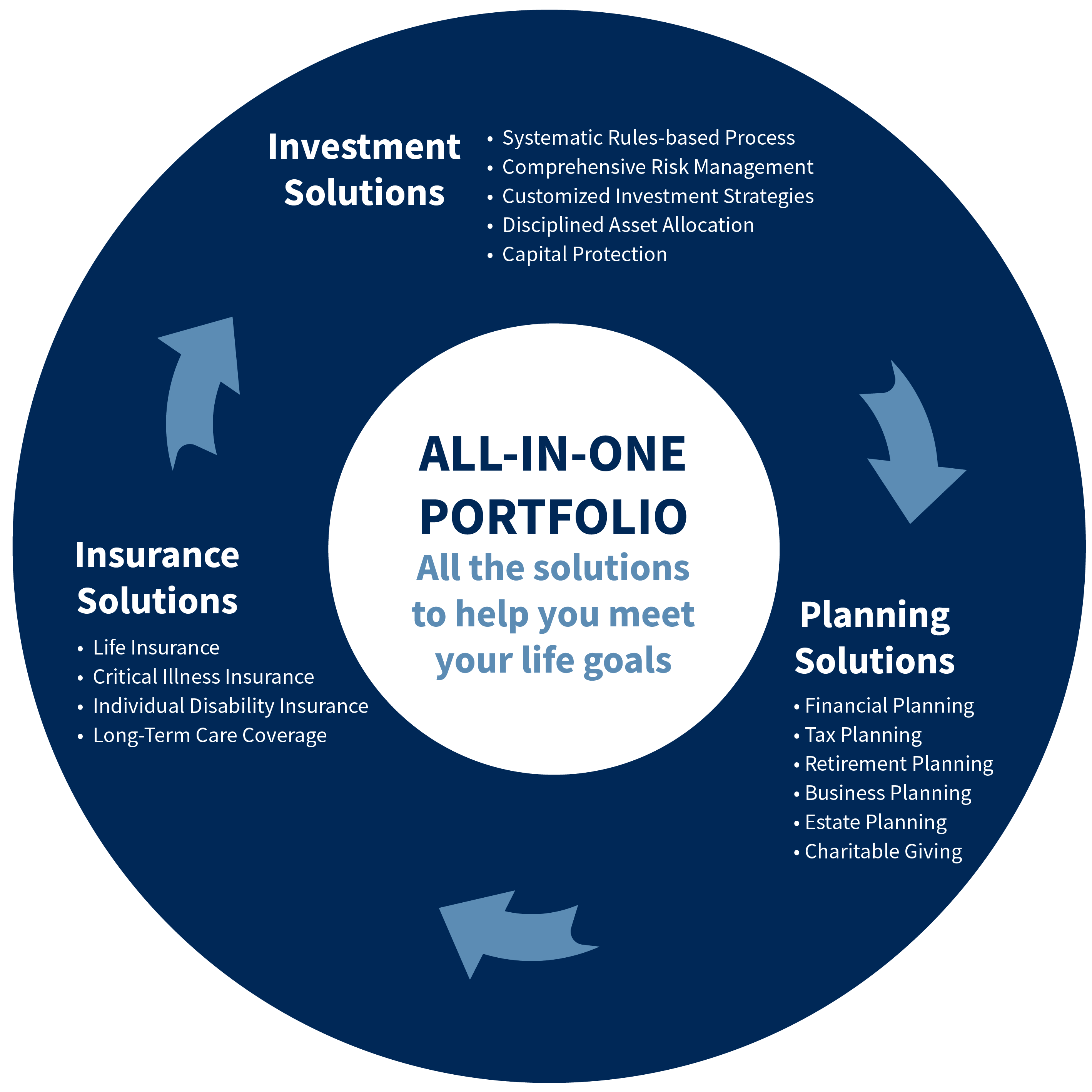 SV Wealth prides itself on providing you all the solutions you need to help you meet your life goals and live your best life. With our comprehensive All-in-One Portfolio, a financial plan will guide your investments and insurance needs. SV Wealth prides itself on offering the extensive capabilities required to develop tailored financial solutions, with the intimate attention of a boutique firm. We take the time to get to know the principles upheld by your family, as well as your existing challenges, before crafting strategies designed to meet your objectives.
We create personalized portfolios using a rules-based portfolio construction approach that optimizes returns while also reducing risk through proper diversification. Our approach, with a strong focus on risk management, helps achieve long-term, consistent returns. We believe an active management approach to investing is necessary to smooth the volatility of returns over time and protect your hard-earned capital. You've worked hard for your money; our first priority is to protect it.

Early planning for retirement is crucial because it usually takes many years to accumulate the necessary funds to live comfortably when you no longer enjoy the advantages of a salary or income from your business. Our team can help you formulate a retirement plan and optimize and use various financial instruments available to help achieve your goals.

Insurance is a vital element of a complete financial plan. Various kinds of insurance will help protect you and your loved ones in different ways against the cost of accidents, illness, disability, and death.

Proper insurance planning can create cash flow during your lifetime, protecting you from life's unforeseen yet omnipresent challenges and obstacles.
---
Happiness is not in the mere possession of money; it lies in the joy of achievement, in the thrill of creative effort.